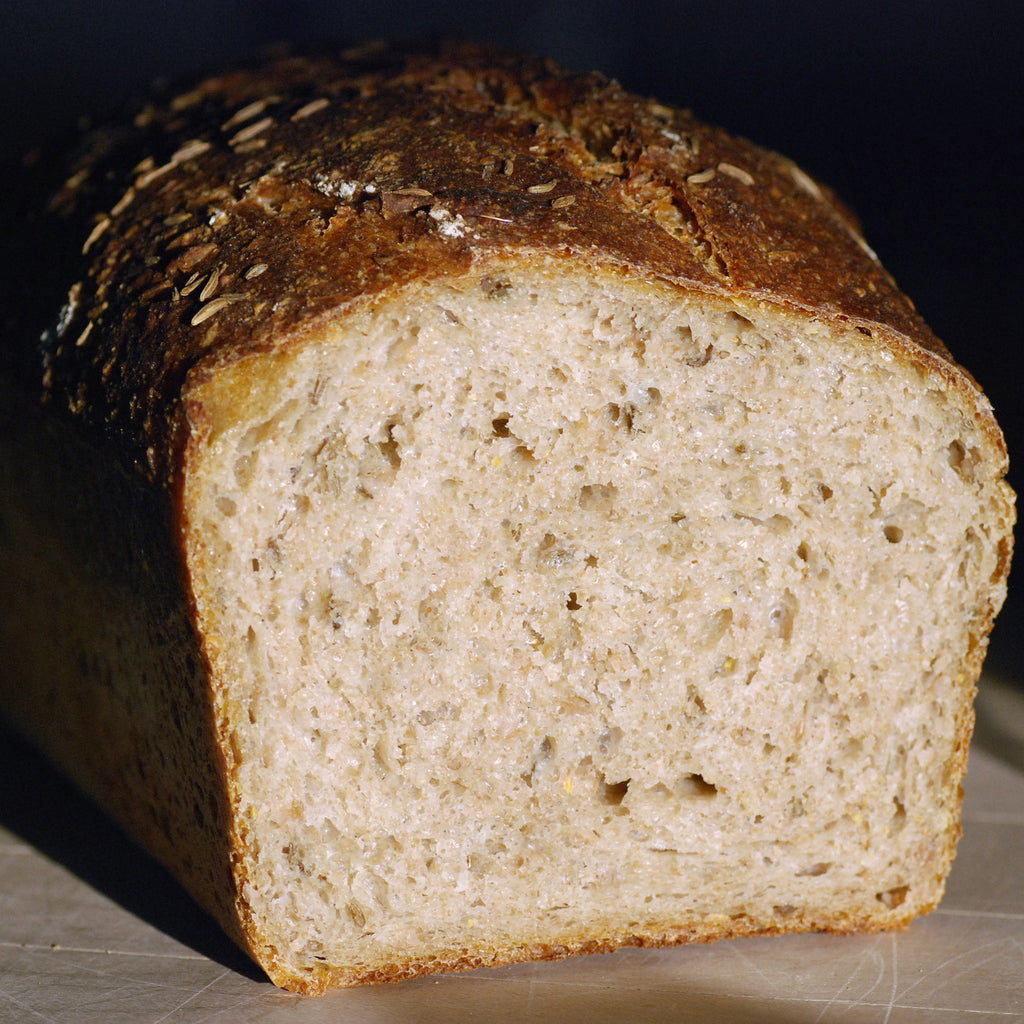 Caraway Rye Pan Bread
1.8 lb. loaf
This is a quintessential rye bread, just the way you want it to be, with the classic and complementary flavor of whole caraway seeds mixed throughout the dough. Corned beef or pastrami sandwich? There's no better bread for it than this, having a dense yet moist and smooth texture. The composition is 50% rye from both whole rye flour as well as soaked cracked rye grains, all leavened with a whole wheat starter culture. It is also fantastic with apple butter.
Ingredients: Organic sifted wheat flour, organic rye flour, organic cracked rye grains, sourdough culture (whole wheat flour), organic caraway seeds, 
RealSalt®, organic malted barley flour
*all breads contain some rice flour on the crust from dusting boards and baskets, and possibly olive oil from brushing dough boxes.