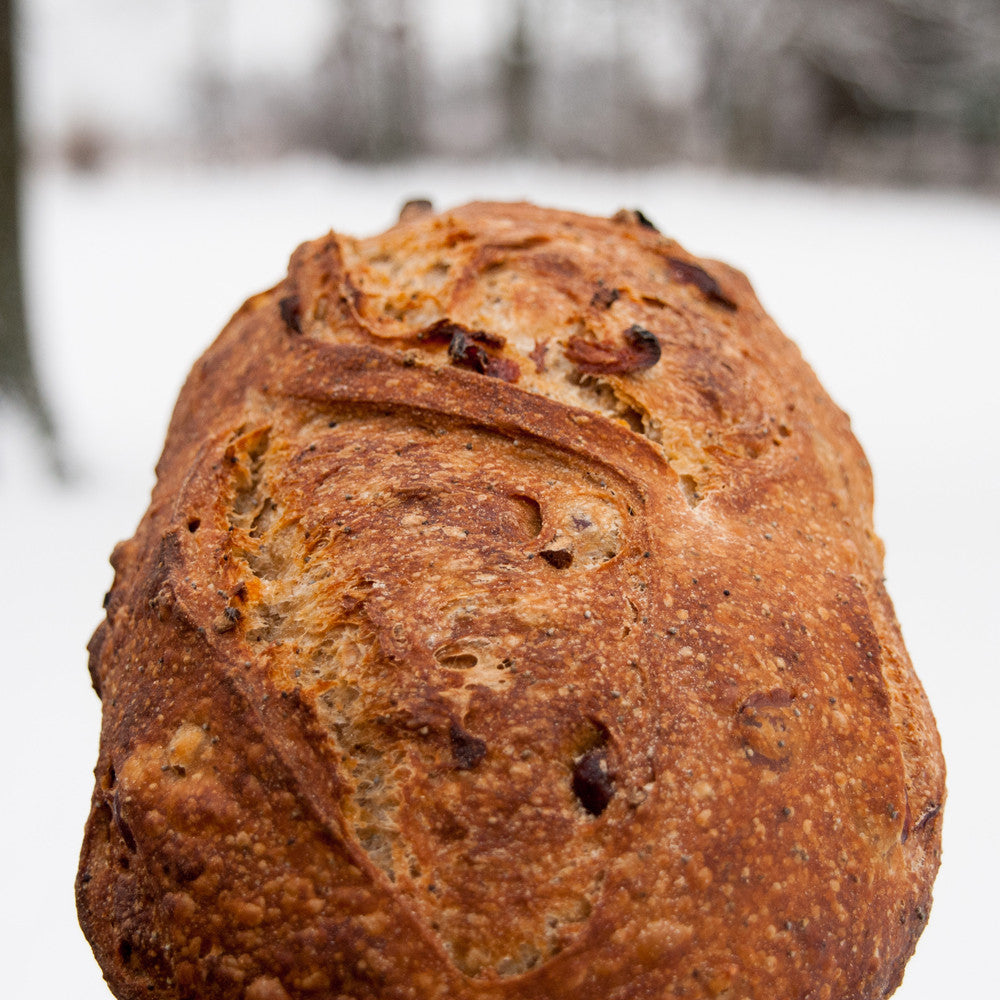 Cranberry Orange
1.3 lb. loaf 
Dried cranberries and pieces of organic orange peel make for an extremely attractive and colorful loaf that is equally delicious as it is beautiful.  Supported by a light chewy wheat-based dough, the flavor of the sweet-tart cranberries pops along side the permeating bursts of lively citrus orange.  It's pretty enough to wrap up and give as a gift!
Ingredients:  Organic sifted wheat flour, organic dried cranberries (cranberries, sugar, sunflower oil), organic whole wheat flour, sourdough starter, organic rye flour, organic orange peel, RealSalt®, organic malted barley flour
*all breads contain some rice flour on the crust from dusting boards and baskets, and possibly olive oil from brushing dough boxes.