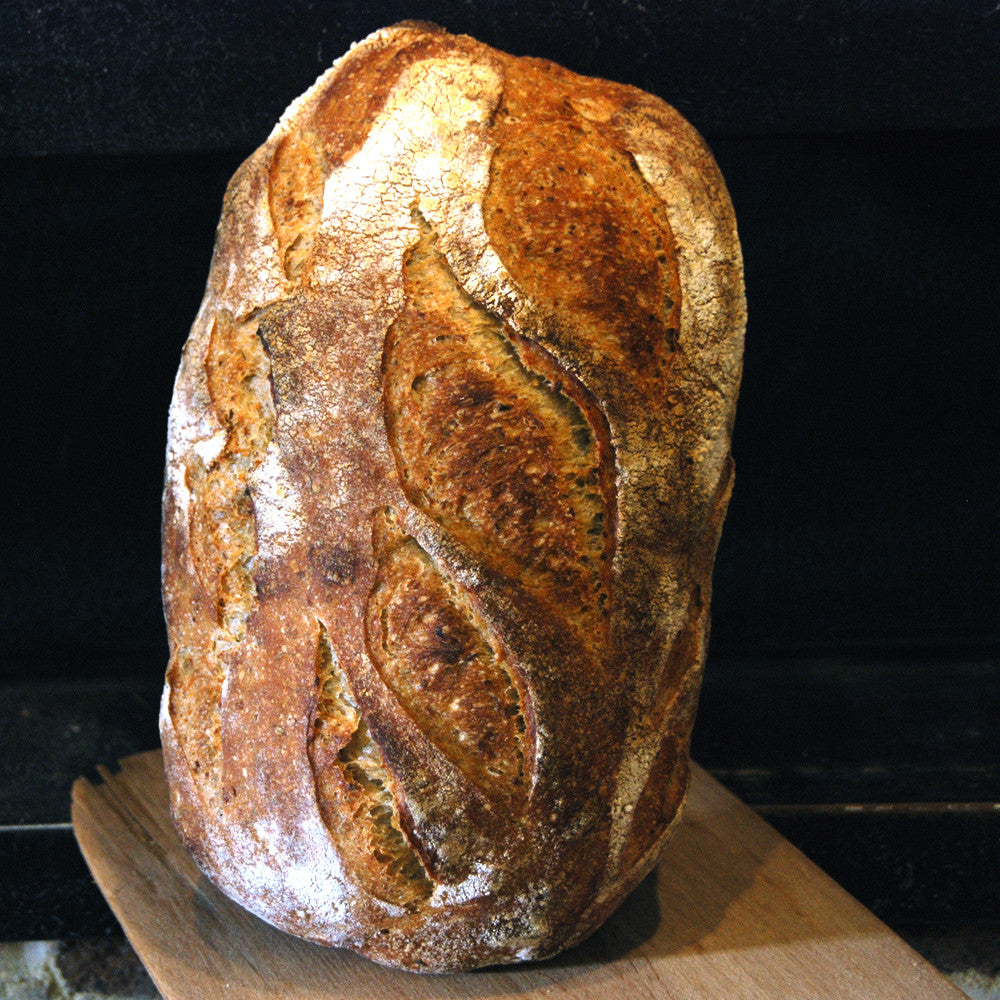 Dill Onion
1.3 lb. loaf
A traditional light textured savory bread filled with bits of onion and fragrant dill.  The flavor can't help but to burst out into an intoxicatingly sweet aroma.  A top choice for cheese or tomato sandwiches.
Ingredients:  Organic sifted wheat flour, organic whole wheat flour, sourdough culture, organic rye flour, organic chopped onion flakes, dill seed, dill weed, RealSalt®, organic malted barley flour
*all breads contain some rice flour on the crust from dusting boards and baskets, and possibly olive oil from brushing dough boxes.