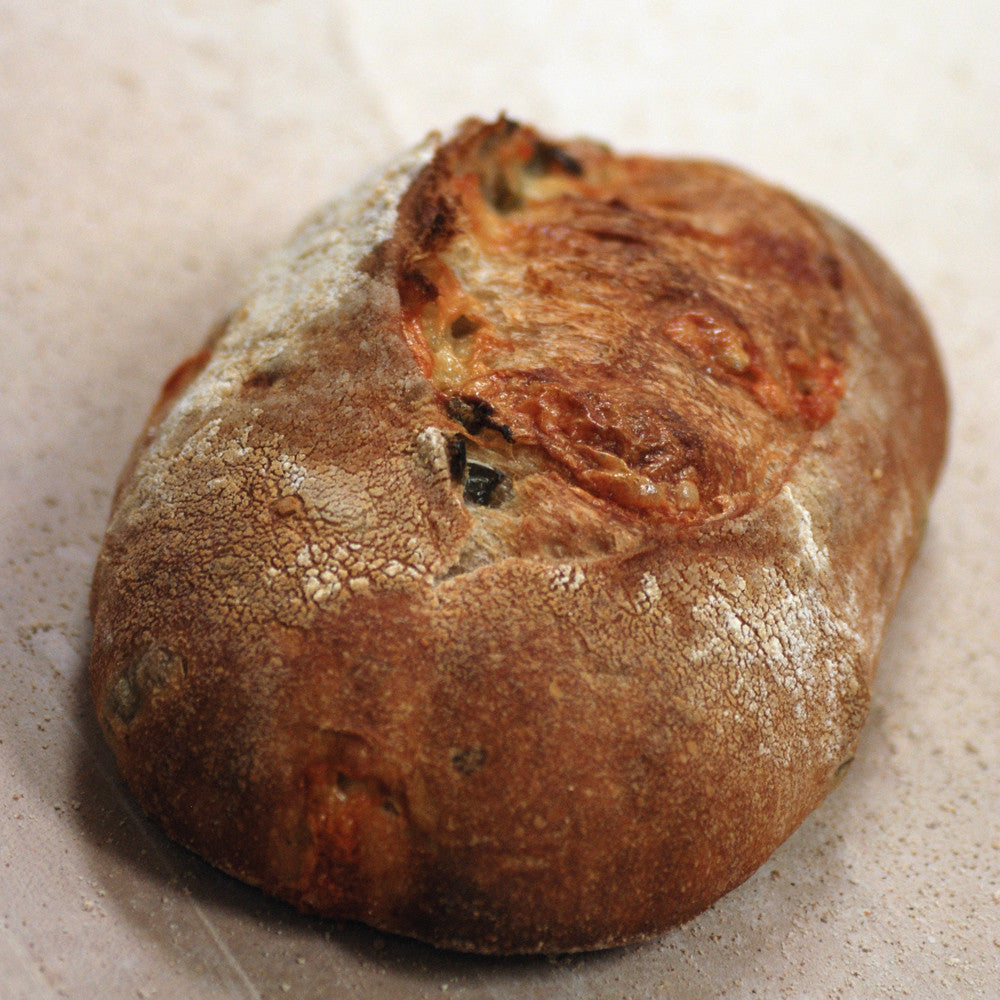 Jalapeño Cheddar
1.3 lb. loaf
We discontinued this bread due to not being able to get bulk organic pickled jalapeño peppers, but we decided to buy jalapeños from the farmers market and pickle them ourselves. We have enough to make it a few times, so get it while it is here!

NOTE: The jalapeños are extra spicy this time around, so keep that in mind when purchasing. 
Ingredients:  Organic sifted wheat flour, extra sharp cheddar cheese, organic whole wheat flour, organic pickled jalapeño peppers (jalapeño peppers, organic vinegar, salt), sourdough culture, organic rye flour, RealSalt®, organic malted barley flour
*all breads contain some rice flour on the crust from dusting boards and baskets, and possibly olive oil from brushing dough boxes.