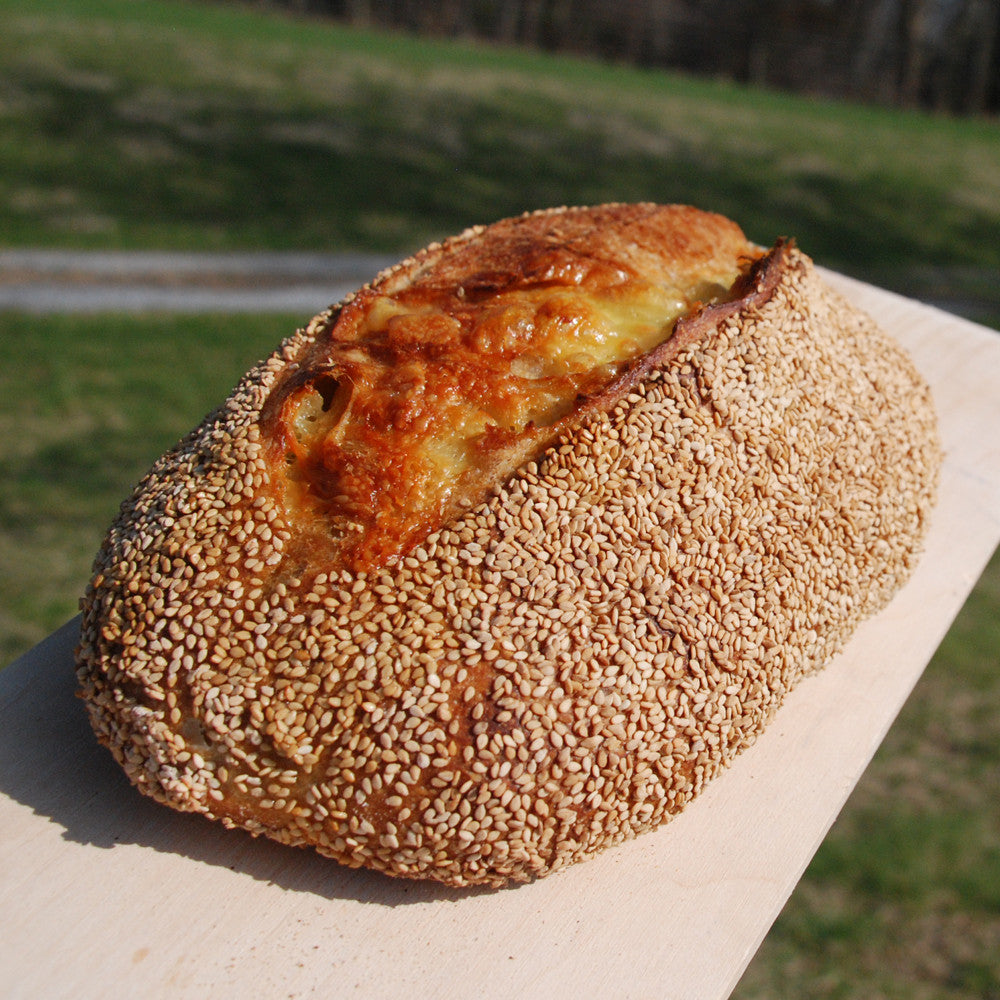 Sesame & Cheddar
1.3 lb. loaf
My favorite staple grilled cheese sandwich is Sesame Original with plenty of butter and mild cheddar cheese from local grass-fed cows.  So it amazes me that it took me so long to develop this loaf, since that is exactly what it is!  Like the Swiss cheese in Reuben's Rye, we will always feature a local cheese from grass-fed cows in this bread.  Now, when I get a hankering for that grilled cheese sandwich, I just pop a slice of this in the toaster and spread some cultured butter on it while it is still hot.  Yum!
Ingredients: Organic sifted wheat flour, local cheddar cheese (grass fed), organic whole wheat flour, sourdough culture, organic rye flour, RealSalt®, organic malted barley flour
*all breads contain some rice flour on the crust from dusting boards and baskets, and possibly olive oil from brushing dough boxes.