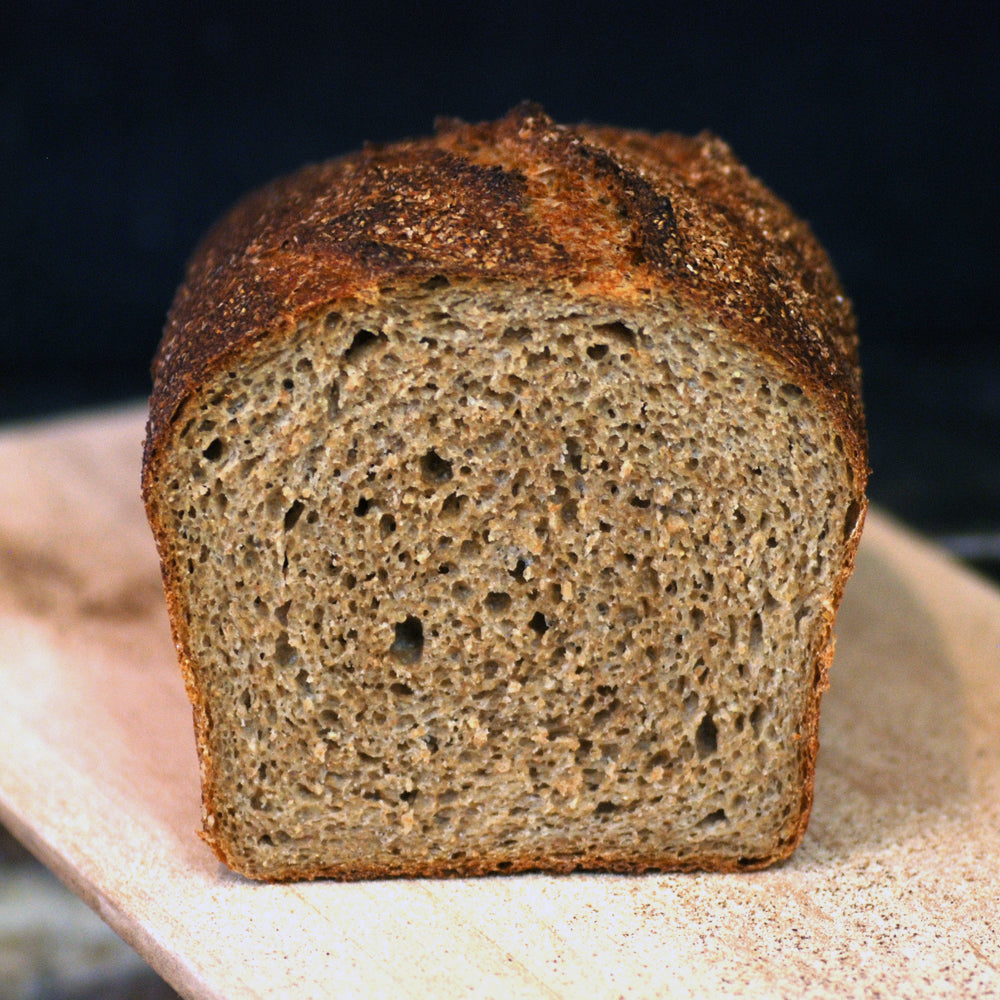 Whole Wheat Pan Bread
1.8 lb. loaf
A wonderful daily bread for sandwiches, packed full of the nutrition of the whole wheat kernel.  It has a soft and closed crumb with good keeping qualities.

Ingredients: Organic whole wheat flour, sourdough culture, RealSalt®

*all breads contain some rice flour on the crust from dusting boards and baskets, and possibly olive oil from brushing dough boxes.